About Street Shop Inc.
History & Background of Street Shop Inc.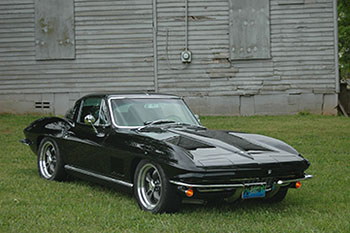 Street Shop Inc. was nearly 20 years in the making, at least that is how long the founder Tray Walden had been building custom street rod and race car chassis before designing the first C4-based MidYr Corvette chassis. Indeed, Corvette only chassis were not the sole intent when the company was incorporated in 2001, however it was the desire of Tray Walden to construct a chassis for a personal 1967 Corvette Coupe capable of mimicking the ride and handling characteristics of a late C4 Corvette without destroying the precious C2 body in any way. When this was accomplished, a friend encouraged Tray that the advertisement of such a chassis would yield interest from other enthusiasts and ultimately a new product for Street Shop, Inc.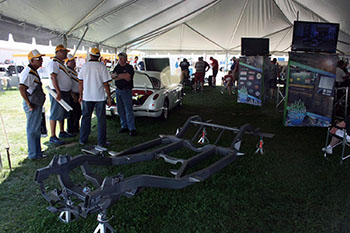 C2 chassis were the first constructed, however it was recognized early that such a chassis upgrade would enhance each of the early Corvettes. This was the beginning of the Street Shop, Inc. Story to date. A Chassis was designed around each of the three basic early Corvette body styles and resulted in the issuanc
e of three United States Patents. It could be argued that C1 Corvettes benefit the most from a radical improvement like a complete chassis / suspension upgrade, but all generations benefit equally from a Street Shop Inc. chassis!